About This Program and How it Works
Now you can save money on fun experiences while helping us at the same time thanks to this special website that converts fun experiences into big donations! Experiences (vacations, golf, lessons and much more) are provided by generous business owners, and currently, there are $8,469,215 in great experiences. Go, have fun!
Go, have fun!
Get a great deal on a fun experience and know that you're helping Sequoia Humane Society. Plus we may offer special incentives from time to time to make it even more rewarding!
Vacations, Golf, Cruises and more!
Our selection is always changing and we do our best to keep it interesting. Browse vacations, cruises, golf and lessons.
After you make a purchase:
You'll receive easy redemption instructions and can contact the provider directly. If you're booking a "last minute escape", you'll have a fixed start date. If not, your certificate is flexible. Have fun!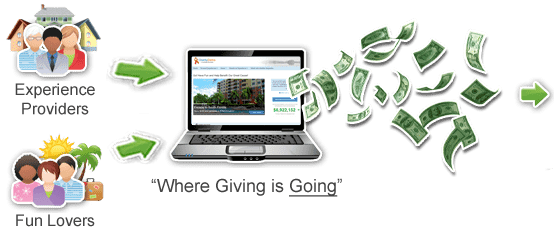 Sequoia Humane Society