About This Program and How it Works
The next time you're looking to take the family on a vacation or just take your foursome out for a round of golf, consider purchasing one of the fun experiences here. You'll enjoy a great value and you'll be helping us at the same time. You've just discovered a new way to help Sequoia Humane Society Experiences (vacations, golf, lessons and much more) are provided by generous business owners. Currently, there are $9,644,485 in great experiences that you can enjoy!
"When I make a purchase, what do I get?":
At checkout, you get a printer friendly certificate (voucher for a fun experience) that includes full redemption instructions. It's transferable (so you can give it to a friend) but it is NOT refundable. If you lose your certificate, don't worry because you'll also be able to log in later and re-print your certificate if necessary.
We can promote your business to our supporters, and we can promote special incentives that you offer. In addition, you can post a fun experience for our supporters to enjoy. See below.
Vacation Rental Managers (and owners)
Post a Spare Week.
List your property here (free) and it will be promoted to supporters of Sequoia Humane Society!
We provide an easy interface to manage your listing and which dates are promoted. An easy way to increase your off-season booking revenue AND show that you support Sequoia Humane Society. You may also be eligible to post vacation "certificates" (new) that give you a ton of flexibility.
Golf Courses
Post a Spare Tee Time.
Help Sequoia Humane Society by posting certificates valid for golf during the slower periods on your tee sheet.
Our free platform can handle your charitable rounds and promote your course to our donors. In addition, sell more memberships and outings.
Golf Resorts
Post a Spare Golf Package.
Have you been searching for a creative way to fill your shoulder season and off-season?
You've found it. A free platform that automates all of your requests from non-profits.
Instructors (golf, music, art, sports)
Post a Spare Lesson.
Lessons are very popular at fundraisers and we greatly appreciate your support. Help us by donating certificates
valid for lessons. Meet new potential clients, promote your teach services and (of course) help Sequoia Humane Society.
Cruise Operators
Post a Spare Cruise.
Fill extra cabins on your cruise ships during slower periods by posting certificates valid for cruises.
Our free platform handles all of your requests from charitable organizations. You'll enjoy unmatched promotion to affluent supporters of Sequoia Humane Society and increase your revenue.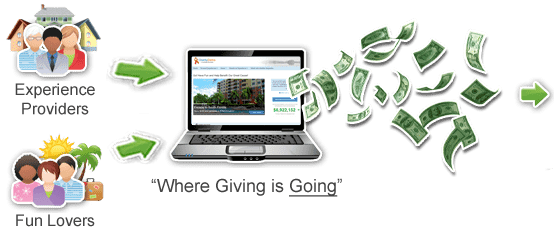 Sequoia Humane Society